Clark School Alumnus Jeong Kim Nominated for Ministry Post in South Korea
Clark School Alumnus Jeong Kim Nominated for Ministry Post in South Korea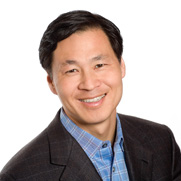 South Korea's President-elect Park Geun Hye has nominated Clark School alumnus, benefactor and Professor of the Practice Dr. Jeong H. Kim (Ph.D. '91, reliability engineering) as minister of the new Future Creative Science Ministry, a new post that will be charged with helping to advance science and technology growth for the country.

The appointment is subject to a parliamentary hearing at the South Korean National Assembly.

Under the new president's government reorganization plan, the Future Creative Science Ministry will take over a number of roles from other ministries as the main government branch in charge of science and technology as well as IT and communications issues. The new ministry post is aimed at helping to create more jobs in South Korea by promoting investment in research and development and combining scientific and technological developments with industry.  

Born in Seoul, Dr. Kim emigrated to the U.S. from South Korea with his parents at the age of 15. He completed undergraduate degrees in electrical engineering and computer science and a master's degree in technical management at Johns Hopkins University and earned his doctorate in reliability engineering in three years from the University of Maryland.

A successful technology entrepreneur, Dr. Kim joined Lucent Technologies in 1998 when Lucent acquired Yurie Systems, Inc., a tech firm he founded in 1992. He left Lucent in 2002 to join the University of Maryland faculty, where he had a joint appointment in both Electrical and Computer Engineering and Mechanical Engineering, then later returned in April 2005 as President of the renowned Bell Labs, the research and development subsidiary of Alcatel-Lucent. He has served in this role for the last eight years, and is also the Chief Strategy Officer for Alcatel-Lucent. The Clark School's showcase building on campus, the Jeong H. Kim Engineering Building, is named after him.


February 17, 2013
Prev
Next
Did You Know
UMD is the only major public research university inside the Washington, DC beltway!!