Designing for a Different Future
Designing for a Different Future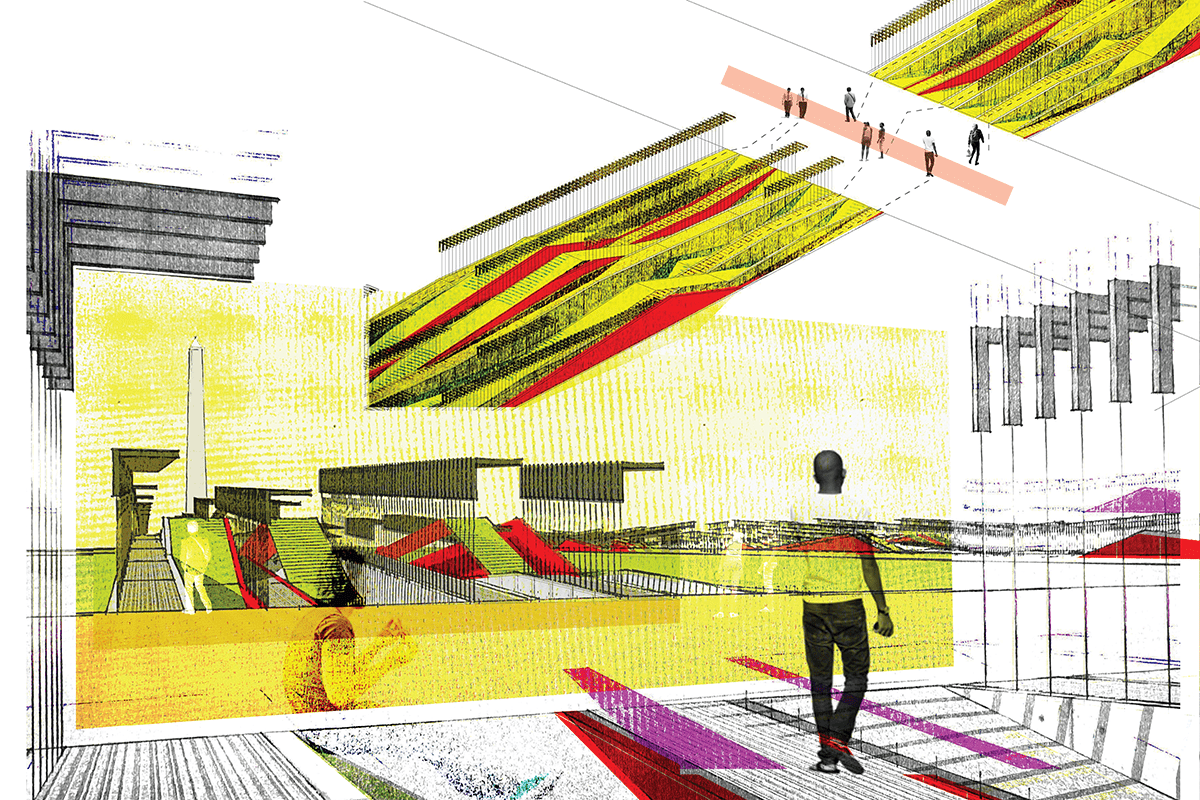 COVID-19 has upended how we work, learn and socialize. So how could it ultimately reshape some of D.C.'s landmarks?
In April, Washingtonian magazine challenged architects across the region to reimagine D.C.'s emblematic spaces—the Metro, the National Mall, the bustling K Street corridor—for life after a global pandemic. Nearly 20 ideas were submitted in the "Washington Coronavirus Design Challenge," and now the magazine is sharing the best of them—including four from students and faculty at the University of Maryland's School of Architecture, Planning and Preservation. 
Of the 12 designs to make the August issue, those from UMD are the only ones featuring student work; the rest were developed by prestigious regional firms.
"We were thrilled that Washingtonian magazine was willing to share our project," said Paula Jarrett Nasta, a doctoral candidate who led an interdisciplinary team of historic preservation and urban planning students in re-envisioning RFK stadium. She said the group hopes the clear, easy-to-grasp layout of the proposal "encourages more equitable public participation in the planning and design of our shared public spaces."
The UMD teams tackled a range of issues raised by COVID-19, like racial disparities among victims, patterns of movement to minimize spread of the disease and the need for spaces dedicated to collective hope and remembrance.
"No one knows what the future holds for architecture and cities," said Brian Kelly, professor and director of UMD's architecture program. "These projects for post-COVID urbanism express an optimism about the continued importance of gathering in urban settings and participating in civic culture."
The magazine is available now on newsstands and will be online in August. Get a sneak peek of UMD's entries below.
Mini City
Paula Nasta '22, Zhenpeng "Frank" Zou '21, Nohely Alvarez '23, Hannah Cameron Ph.D. '24 and Brittany Wong '22
"As future urban planners, we see how COVID-19 has magnified the racial and ethnic disparities and revealed social inequities," the team said in its design statement. Its scheme addresses the dearth of affordable housing and accessible social resources by reimagining the vacant RFK Stadium site, pairing affordable housing with the building blocks of a community like a grocery store, medical center and green spaces. Design features like enlarged sidewalks, planters and vegetated trellising foster social distancing.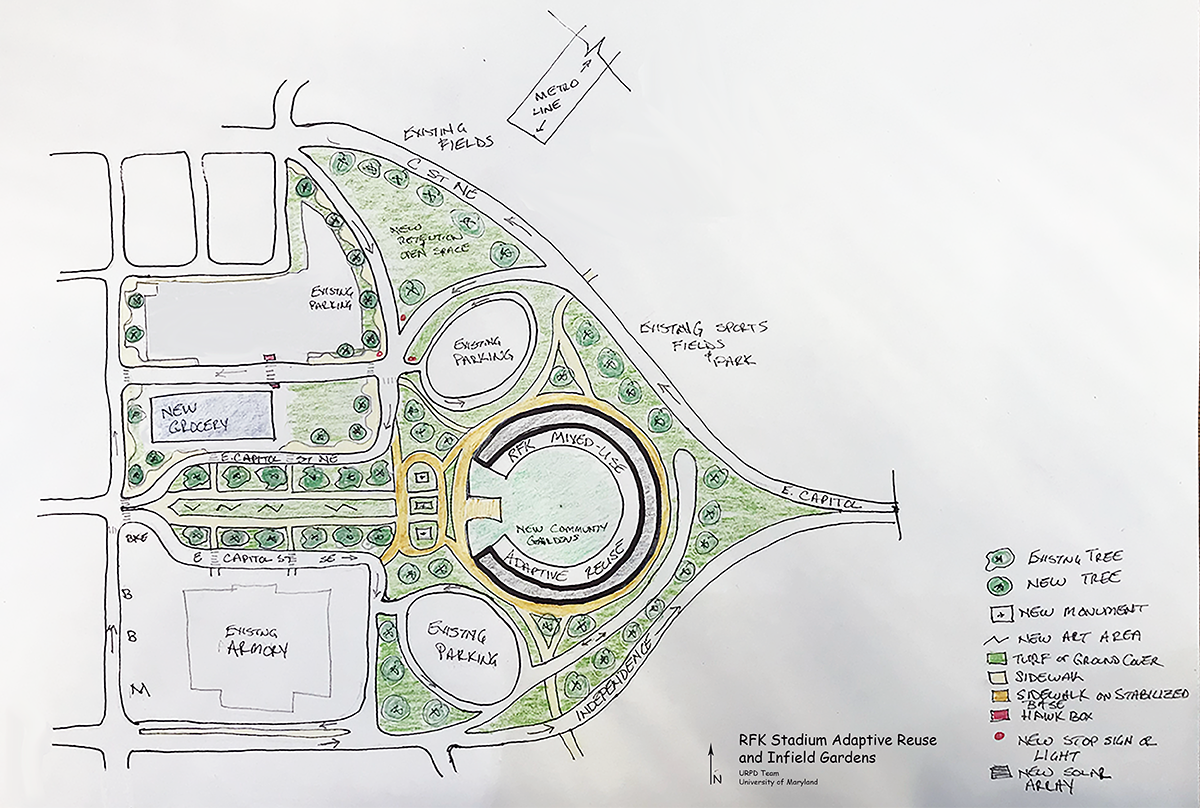 A National Pandemic Memorial
Douglas Crawford (lecturer), Daquan Proctor '20 and Madison Hamer '21
Modeled after the 23 pairs of chromosomes that comprise the human genome, this subterranean memorial situated on the edge of the reflecting pool opposite the Lincoln Memorial uses water and light to remember "those we have lost to pandemics and the challenges we have overcome."

An Undulating Landscape
Ken Filler (lecturer)
Filler's design transforms the 42-foot-wide earthen paths that line the National Mall into a series of gently sloped pedestrian pathways separated by vertical, rolling landscapes, providing visitors with moments of solitude and "a continually evolving perspective of the surrounding monuments and museums."

Bubble Galleries
Julia Tingle '20 and Alex Hall '20
"Personifying the act of social distancing," these ephemeral, bubble-shaped art galleries that float in the Mall's Reflecting Pool offer a collective public experience where visitors are invited to leave behind their own artwork, or immerse themselves in the work of others. The accumulated collections are cleared out weekly, offering a different experience with each visit.
Program / Center Affiliation
Research and Creative Practice Areas
(Original news story written by Maggie Haslam)
July 30, 2020
Prev
Next
---