Groth Wins NSF CAREER Award
Groth Wins NSF CAREER Award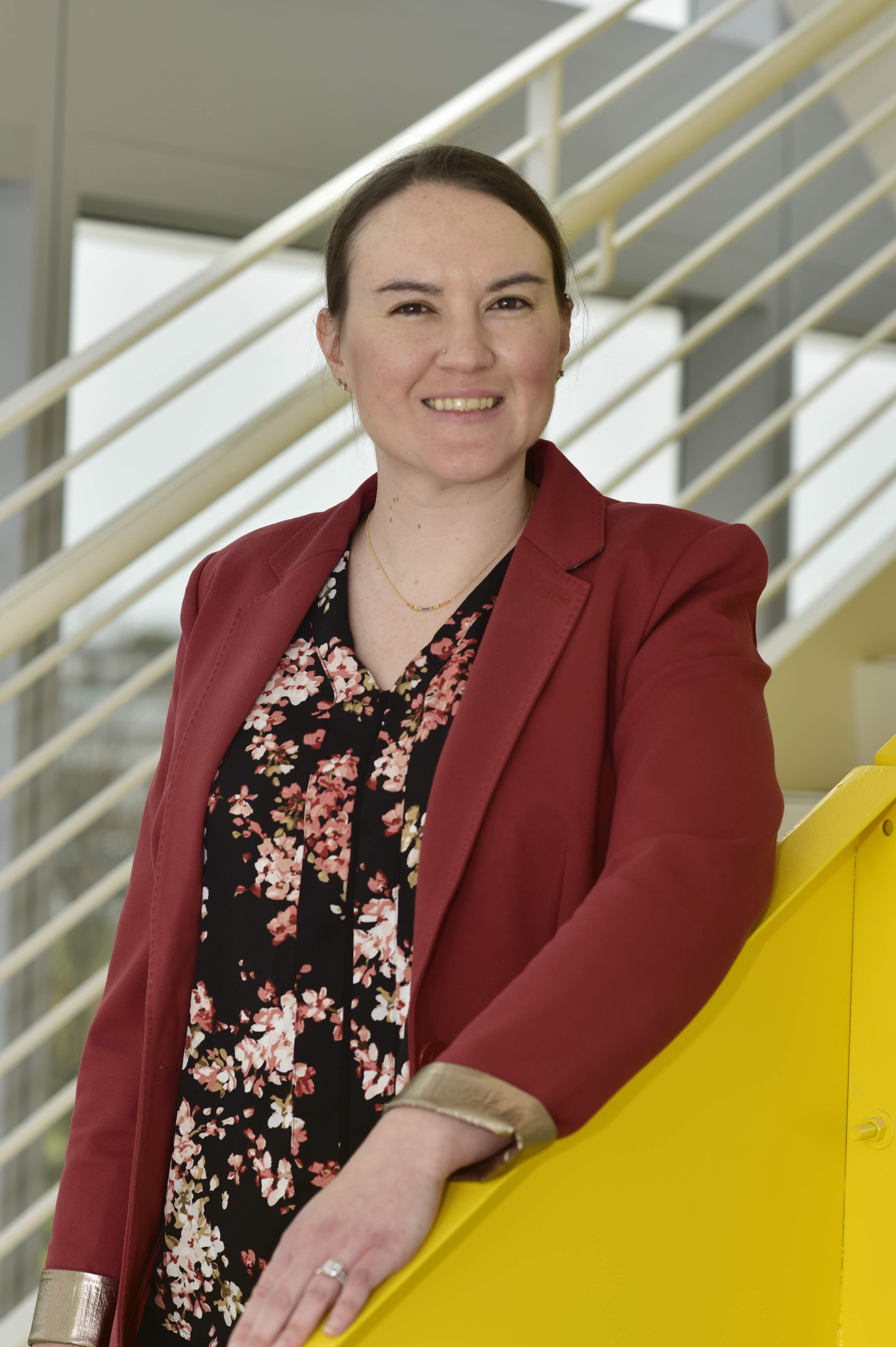 "A ship in a harbor is safe, but that's not what ships are built for." University of Maryland assistant professor Katrina Groth often recalls the old saying as she weighs the balance between technological advancement and risk.
With support from a newly-announced National Science Foundation (NSF) Early Career Development (CAREER) award, Groth is poised to lead further advancements in risk assessment—in turn fostering the safe adoption of cutting-edge tech.
The NSF award, considered one of the most prestigious available to early-career faculty, provides $500,000 over five years and is intended to support emerging academic leaders as they chart their longer-term research trajectories. Groth, a faculty member in the mechanical engineering and associate director of the Center for Risk and Reliability, plans to apply the grant towards a significant rethink of her field.
"I'm looking at how we can leverage techniques from two different areas: probabilistic risk assessment (PRA) and prognostics and health management (PHM)," Groth said. The former, applied typically to large-scale systems such as power plants, employs logic models to determine when, how, and why the system could fail. The latter, often applied to smaller systems such as pumps, depends on using sensors to monitor system status and flag any anomalies or breakdowns.
"There's a gray area between the two approaches, PRA and PRM, that we want to build out," Groth said. "Can we take things like sensors and apply them to a complex system, such as a power plant, that has a multitude of systems and involves a large number of personnel? Can we use the sensor data along with operational data and maintenance logs to arrive at better modelling, thus leading to improved decision-making? These are the kinds of questions I'm exploring."
Groth's field of risk assessment is important not only for regulating existing technologies, such as nuclear power, but for emerging ones, such as autonomous vehicles or—farther down the road—cars powered by hydrogen fuel cells. A passionate believer in the use of technology to solve human, societal, and global problems, Groth sees an understanding of risk as critical.
"There's no such thing as a completely safe system," she said. "An entirely safe airplane is one that never leaves the ground; a risk-free power plant generates no power. Instead of a safety-at-all-costs mindset, what we need is the ability to anticipate, prepare for, and mitigate risks."
"Energy, for instance, involves harnessing things that are inherently hazardous, but we need energy. Furthermore, given the reality of climate change, we need advanced technologies that can provide clean energy. There's a balancing act involved: we want to make these technologies as safe as possible, but without putting up so many barriers that they become non-viable," she said.
In addition to the research component, the NSF grant also supports education and outreach, as well as diversity and inclusion within science and engineering. Groth plans to use part of the grant funds to recruit students, including from underrepresented backgrounds, and to set up an exhibition space at the National Museum of Nuclear Science and History, in New Mexico--the nation's only museum dedicated to nuclear science.
A digital exhibit to be developed under Groth's leadership will be housed at the museum, with the goal of increasing public awareness about nuclear power risk management procedures.
Groth is among several faculty at UMD's A. James Clark School of Engineering to have received NSF CAREER awards, including fellow mechanical engineering faculty members Mark Fuge, Jin-Oh Hahn, Johann Larsson and Ryan Sochol.
 "What's unique about this award is that it supports longer-term, transformative research, rather than smaller-scale, incremental projects, as is the case with many awards," Groth said. "It's designed to enable us to conduct research and educational activities that can fundamentally change our fields."
February 18, 2021
Prev
Next
"There's no such thing as a completely safe system. An entirely safe airplane is one that never leaves the ground; a risk-free power plant generates no power. Instead of a safety-at-all-costs mindset, what we need is the ability to anticipate, prepare for, and mitigate risks."
---