Maryland Future 20 List Features University of Maryland Start-Ups
Maryland Future 20 List Features University of Maryland Start-Ups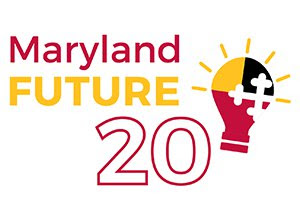 In November, the Maryland Department of Commerce announced the "Maryland Future 20," a list of innovative start ups positioned to be the state's next success story. Of the 20 companies featured, 14 are affiliated with the University of Maryland's Maryland Technology Enterprise Institute (Mtech), and 6 are currently located in the Discovery District: Airgility, InventWood, IonQ, Medcura, pathOtrack and Resensys.
According to the news release from the Maryland Department of Commerce, the Maryland Future 20 represent the state's most innovative start-up companies with the potential to be the state's next major business success story. The Maryland Future 20 is part of Innovation Uncovered, an ongoing initiative by the Maryland Department of Commerce to highlight the state's talented innovators, entrepreneurs, and growing small businesses. More than 125 nominations were received from the business community and general public, and the final list was selected based on a variety of factors, including innovation, future growth potential, the company's Maryland story, and "wow" factor.
"I want to congratulate the Maryland Future 20 and thank all of the companies that were nominated for what they are doing to advance technology, address health crises, and continue to make Maryland a great place to start and grow a company," said Governor Larry Hogan. "It is now more important than ever that we support our innovators and entrepreneurs who have the solutions to help us in our ongoing battle with COVID-19."
The Maryland Future 20 will be featured in Maryland Commerce blog posts, videos, and social media promotion for the remainder of 2020 and into 2021, and the department encourages sharing and promoting stories of innovation from around the state on the Innovation Uncovered web page.
February 4, 2021
Prev
Next
Did You Know
UMD is the only major public research university inside the Washington, DC beltway!!