Mayergoyz Main Speaker at Weierstrass Institute Workshop
Mayergoyz Main Speaker at Weierstrass Institute Workshop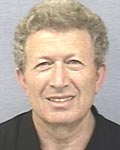 ECE Alford L. Ward Professor Isaak Mayergoyz (ECE/UMIACS) was a main speaker and chairperson at the Weierstrass Institute's (WIAS) 7th international workshop in Germany, which ran April 7-11, 2014.
The workshop, titled Multi-Rate Processes and Hysteresis – Hysteresis and Slow-Fast Systems (MURPHYS-HSFS), was "devoted to mathematical theory and applications of systems with hysteresis and multiple scale systems," according to the WIAS website.
Mayergoyz spoke on magnetization dynamics driven by a jump-noise process and stochastic processes on graphs, which was the main talk in the "Magnetization" section of the workshop. He was also the chairperson for another section of the workshop called, "Solids, liquids, gases and their interactions."
To read the abstract of Mayergoyz's talk, click here. 
Related Articles:
Mayergoyz and McAvoy Publish Unique Text on Electric Power Engineering
Qu Wins NIST Grant
Espy-Wilson Featured in MIT's Tech Review
Wu Wins 2015 Signal Processing Society Meritorious Service Award
UMD Researchers Creating First Onboard Fast-Charging System for Electric Vehicles
NSF Funds Novel Research to Create Scalable Wireless Networking, Averting Usage Crisis
UMD Researchers' New Nanoscale Solar Cells Could Revolutionize Solar Industry
Leidos Invests in Innovation Partnership with the University of Maryland
University of Maryland Establishes Orbital Debris Research Center
UMD Celebrates Inventions and Partnership
April 21, 2014
Prev
Next
Did You Know
UMD is the only major public research university inside the Washington, DC beltway!!