Research & Innovation Continue to Grow in College Park
Research & Innovation Continue to Grow in College Park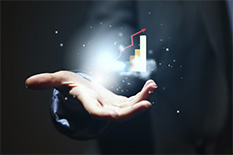 Research awards at the University of Maryland, College Park, key to innovations, discoveries, and job creation increased to approximately $479 million dollars during Fiscal Year 2014, according to the Division of Research. This represents a 2.75 percent increase over Fiscal Year 2013 in a tough funding environment.
"This significant achievement demonstrates the creativity, commitment and plain hard work of our great researchers across campus," said University of Maryland President Wallace Loh. "Their redoubled efforts keep us a great research university."
According to the NSF, in FY12 UMD was ranked #4 in federally funded research and development expenditures among all universities without a medical school, up from #5 the prior year.
Examples of research awards in the past year included:
• $19 million by the U.S. Food and Drug Administration and the National Institutes of Health (NIH) to launch a new research center focused on the study of a wide range of tobacco products and their impact on public health.
• $14.7 million in renewal funding from the National Science Foundation (NSF) to fund the Physics Frontier Center at the Joint Quantum Institute (JQI).
• $4.5 million in federal funding to establish a "Science of Security 'lablet'" at the Maryland Cybersecurity Center (MC2)
• $3 million to the Center for Substance Abuse (CESAR) to develop an innovative National Drug Early Warning System (NDEWS), empowering public health experts to respond quickly to outbreaks of illicit drugs like heroin.
• $1.6 million to fight flu in pigs, which can offer insights into fighting flu in humans.
• $500,000 to study Roman influence on American identity
"Our research enterprise is robust, agile, and continues to grow," said Vice President and Chief Research Office Patrick O'Shea. "Thanks to the efforts of our research faculty, staff and students, we are pushing forward in discoveries that impact every aspect of our daily lives. The future of research at the University of Maryland is bright."
Researchers welcomed new facilities and resources such as the University's state of the art Physical Science Complex, a new supercomputer that expands high-performance computing for research. Research materials also multiplied from more than 4 million volumes in the UMD libraries to over 90 million volumes, thanks to UMD's membership in the Big Ten's CIC.
University of Maryland research centers and institutes are also thriving:
• The Center for Health Information and Decision Systems (CHIDS) began a partnership with kloudtrak and Cisco Systems to help health care companies test how certain technologies could affect their mission outcomes and IT budgets.
• Lockheed Martin and the University of Maryland partnered to launch the Quantum Engineering Center to develop an integrated quantum computing platform.
• The Cooperative Institute for Climate and Satellites (CICS), part of the University's Earth System Science Interdisciplinary Center (ESSIC) received $93 million in funding from the National Oceanic and Atmospheric Administration (NOAA).
• The Center for Orbital Space Debris Education and research is the first academically-led center of its kind
The University received a total of 6141 research awards in fiscal year 2014. It was recently ranked No. 51 in the first U.S. News & World Report Best Global Universities rankings, which focus on such as global research reputation, publications, and international collaborations.
October 29, 2014
Prev
Next
This significant achievement demonstrates the creativity, commitment and plain hard work of our great researchers across campus.
---