UMD Researchers' Innovation Takes Goal Setting to Whole New Level
UMD Researchers' Innovation Takes Goal Setting to Whole New Level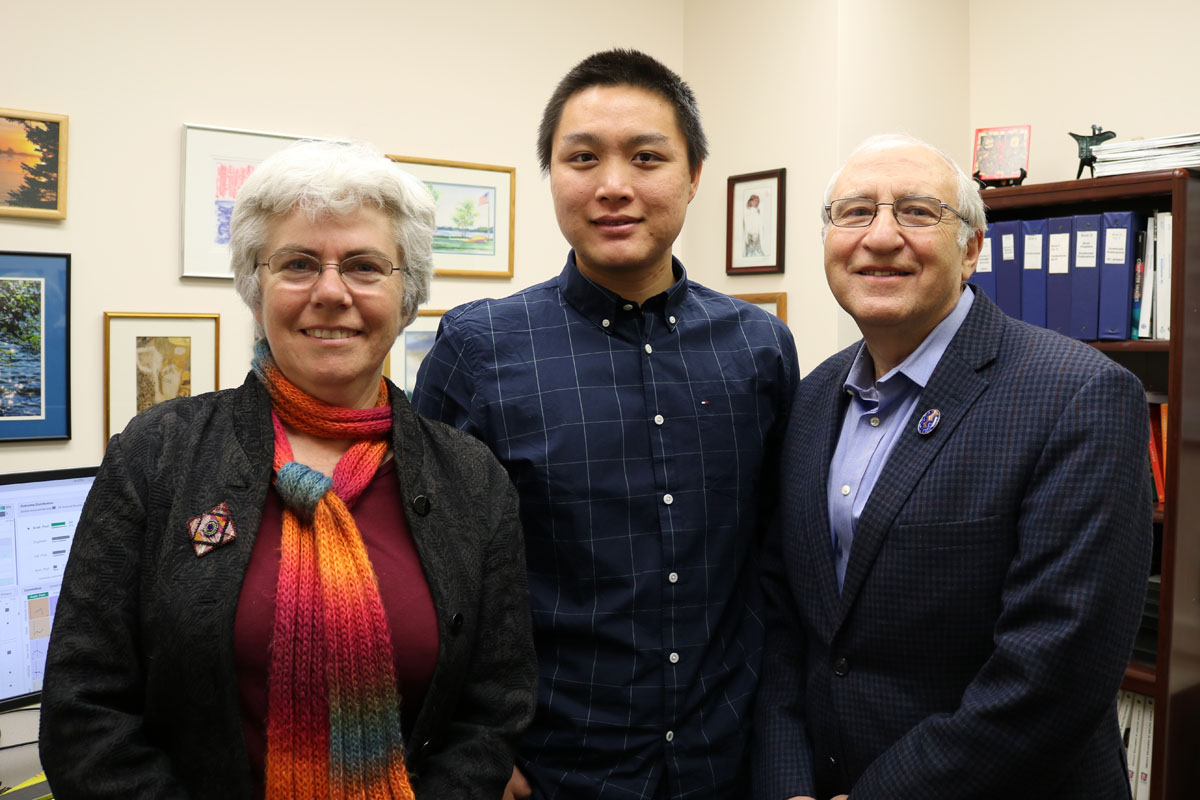 We use recommendation systems every day to get suggestions on things like books, music, and movies. But what about life decisions? A new software program called EventAction helps people reach a desired goal over time by suggesting a list of actions based on the outcomes of others who have had similar experiences.
A University of Maryland (UMD) research team created EventAction to provide a prescriptive analytics interface that would recommend a series of actions for users to take over time while not relying solely on their browsing history or by matching their profile with the profiles of similar people. EventAction is more interactive than existing recommendation systems and takes into account the user's current step in a process.
"Using a rich set of criteria and with full control of the process, EventAction users first search for other people like them," said co-inventor Catherine Plaisant, a senior research scientist in the UMD Institute for Advanced Computer Studies (UMIACS) and associate director of research of in the Human-Computer Interaction Laboratory (HCIL). "Then, the user can review what people with similar history have done and what outcome they experienced. Finally, the system helps formulate a plan with a series of actions, and the impact of that plan on the probability of reaching a desired goal."
The UMD research team behind the innovation includes Plaisant; Distinguished University Professor and HCIL Founding Director Ben Shneiderman of the College of Computer, Mathematical, and Natural Sciences Department of Computer Science and UMIACS; and computer science graduate student Fan Du.
Ultimately, the purpose of EventAction is to answer a simple question: "What have people like me done, and when, to reach the goal I want to reach?" Plaisant, Shneiderman, and Du envision a variety of applications for the software, from students planning their careers to patients evaluating their medical treatment options. The research team's inspiration originally came from their own personal experiences trying to collect data to make decisions related to these subjects.
This work follows on several years of research in event analytics and visual analytics with many sponsors, including Oracle, Adobe, Leidos, and the National Institutes of Health. The work also benefited from partnerships with Medstar Washington Hospital Center; the School of Pharmacy at the University of Maryland, Baltimore; U.S. Army Pharmacovigilance Center; Children's National Medical Center; Yale Medical Center; the Centers for Disease Control and Prevention; and the University of Florida.
EventAction has been nominated for a 2016 Invention of the Year Award in the information sciences category. The winners will be honored at "Innovate Maryland," a special Celebration of Innovation and Partnerships on April 12, 2017 as part of the University of Maryland's "30 Days of EnTERPreneurship."
For more information, please visit EventAction's website.
February 23, 2017
Prev
Next