UMD Researchers Invent New Method to Control Cell Function with Electronics
UMD Researchers Invent New Method to Control Cell Function with Electronics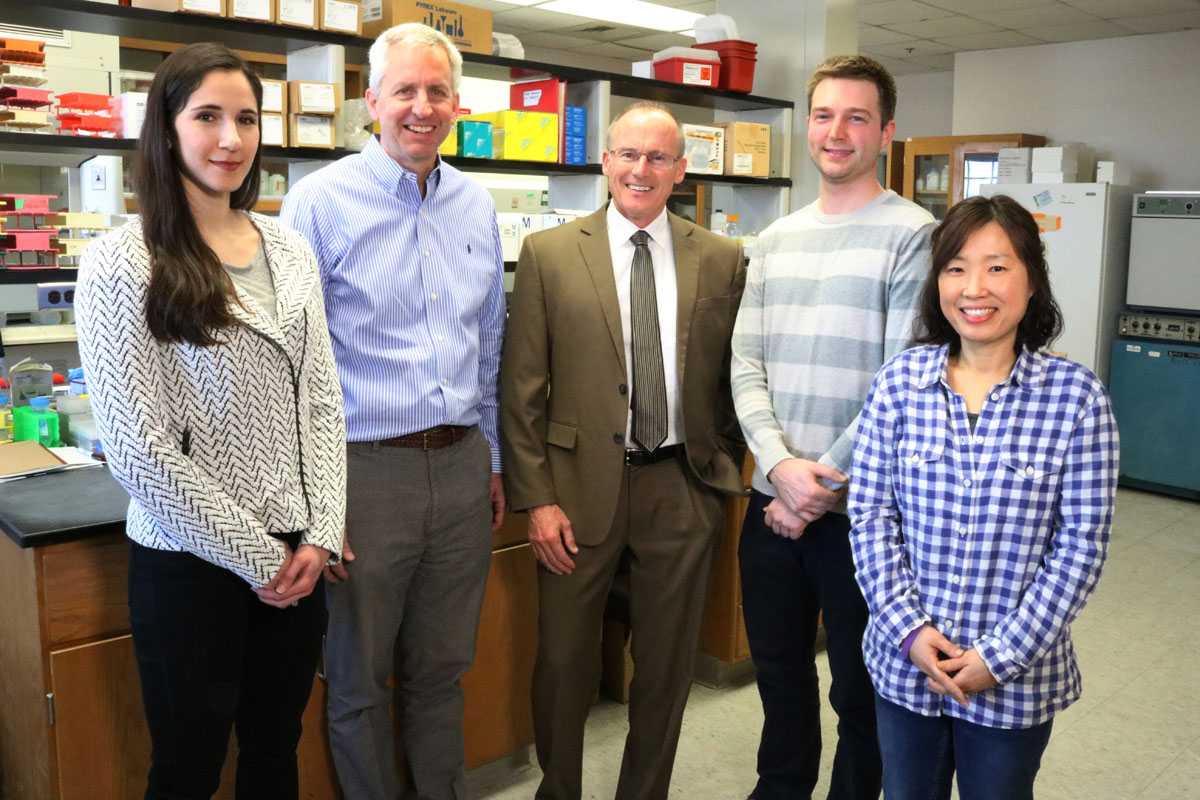 The prevalence of diabetes in the United States has steadily increased over the last 60 years. A report by the Centers for Disease Control and Prevention (CDC) estimated that the total number of Americans with diabetes grew from approximately one percent of the population in 1958 to nearly 10 percent of the population in 2014. Many diabetics can control the disease through a careful diet, but many others must take medication or use insulin to control their blood sugar levels. The CDC also reported that the direct and indirect cost of diabetes on Americans surpasses $200 billion each year. A single bottle of insulin alone can cost anywhere from nearly $200 to over $500. However, imagine how much costs could be saved if cells in the pancreas could be prompted by electric signals to produce and release insulin on command. This kind of medical innovation may sound like science fiction, but researchers at the University of Maryland (UMD) are taking steps to make it a reality. 
A team of researchers from the UMD A. James Clark School of Engineering and Institute for Bioscience and Biotechnology Research (IBBR) has invented a new method of controlling cells that uses electrical signals to control how and when genes are expressed, called "Electrical Actuation of Cellular Gene Expression." This new method directly connects electronics to cell gene expression through redox molecules, which carry messages to cells that are engineered to respond to redox molecules. The redox molecules deliver electrons from activated electrodes to the cells, enabling them to interpret the electrical signals and subsequently turn their genes on or off.
The invention has the potential to electrically stimulate cells to produce and deliver therapeutics, essentially allowing the body to heal itself. For example, in people living with diabetes, an electrical signal could be sent to engineered pancreatic cells, or perhaps even bacterial cells in the GI tract, forcing them to make insulin in a "programmed" manner. Such a system would enable precision or personalized medicine because it could be computer controlled, tailored to the individual. Diabetes, however, is just one one potential application of the method; it can also be used to research many other diseases and optimize a myriad of biomedical devices.
"Since our invention gives control of cell function to electronics, we expect it to be useful in both researching various diseases or health conditions as well as in the biotechnology industry for optimization and production of important compounds, drugs, and materials," said Tanya Tschirhart, bioengineering alumna, IBBR researcher, and first author on the paper the research team published in Nature Communications earlier this year.
"Electrical Actuation of Cellular Gene Expression" was invented by Tschirhart; William Bentley, Director of the Robert E. Fischell Institute for Biomedical Devices, Robert E. Fischell Distinguished Professor of Engineering, and professor at the Institute for Bioscience and Biotechnology Research (IBBR); Gregory Payne, professor at IBBR and in the Fischell Department of Bioengineering; IBBR researchers Amin Zargar and Eunkyoung Kim; and Ryan McKay, Hana Ueda, Alex Raphael Pottash and Hsuan-Chen Wu, graduate students at IBBR and the Fischell Department of Bioengineering.
The team hopes their invention will provide a foundation for further research on electronically-controlled biohybrid devices and inspire the creation of new devices.
"I hope our invention is a first step toward realizing true bi-directional information transfer between electronic devices and living cells," said Tschirhart. "Such communication could help fight and prevent disease, autonomously maintain habitats, and maybe one day even help us retrieve information from hard drives connected to our brains."
Electrical Actuation of Cellular Gene Expression has been nominated for the 2016 Invention of the Year Award in the physical sciences category. The winners will be honored at "Innovate Maryland," a special Celebration of Innovation and Partnerships on April 12, 2017 as part of the University of Maryland's "30 Days of EnTERPreneurship." 
March 31, 2017
Prev
Next