UMD Welcomes Johns Hopkins to DC Innovation Corps
UMD Welcomes Johns Hopkins to DC Innovation Corps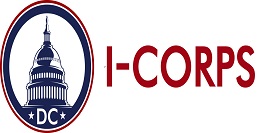 The University of Maryland, along with the George Washington University and Virginia Tech, have added the Johns Hopkins University to the National Science Foundation's  Innovation Corps (I-Corps ™) regional collaboration called DC I-Corps.  JHU becomes the newest member university of the National Science Foundation's National Innovation Network.

The NSF has approved a request from the three original universities to officially include Johns Hopkins in the I-Corps program's "node" in the Mid-Atlantic called DC I-Corps, which was formed last year with $3.75 million in NSF funding. It is one of five regional nodes established nationwide by the NSF, and the first to expand its membership. Together, these five nodes currently form the basis of the National Innovation Network, which links together select universities with established entrepreneurs and venture capitalists to train faculty and student researchers from throughout the U.S. to transform ideas into products and get them on the market.

The intensive and highly experiential I-Corps program was developed by entrepreneurs and is taught by entrepreneurs.  The program's evidence-based methodology, drawing on decades of experience in Silicon Valley and featured in a Harvard Business Review cover story, emphasizes conducting hundreds of experiments, or interviews, with as many potential customers as possible; gaining insights about the significant pain points and needs of specific customers; and tracking the results of those experiments on a business model canvas.  I-Corps teams – typically consisting of an academic researcher, a would-be entrepreneur and a mentor – can then create a startup company, obtain a patent, or license its technology to an existing company. The program also aims to foster a culture of entrepreneurship among university researchers and students by fundamentally changing the way they think about their future research and its applications.

"The creation of an I-Corps node here in the DC-Maryland-Virginia area has already done exactly what we envisioned: it leveraged the respective strengths of three top research universities, galvanized them as one, and catalyzed the region," said Dean Chang, UMD's associate vice president for innovation and entrepreneurship and lead principal investigator for the DC I-Corps regional node. "Adding a partner university like Johns Hopkins that conducts more than twice as much federally-funded research than any other school in the country represents a doubling down on a winning strategy embodied by the National Innovation Network."

"Johns Hopkins is committed to benefiting society by translating our discoveries from the laboratory into devices, systems, processes, therapeutics and other technologies that will improve the human condition," said Ed Schlesinger, the Benjamin T. Rome Dean of the university's Whiting School of Engineering and a prime mover in the university's decision to join the node. "Our inclusion in the DC I-Corps node enables us to team up with other leading institutions that share the goal of having a positive impact in our community and our nation."

By joining the DC I-Corps node, Johns Hopkins will provide instructors for both the national and regional training programs. It will also join UMD, GW, and VT in recruiting and selecting teams, matching mentors, and hosting regional training in the Mid-Atlantic.

"Between two national cohorts and four regional cohorts, we've trained more than 100 teams since the node was formed in February 2013," said DC I-Corps Director and Lead Instructor Edmund Pendleton. "The regional teams have come not only from numerous universities, but also from technology hotbeds like NIH, NASA, the Navy, and Children's National Medical Center.  With Johns Hopkins aboard, we can increase training volume and broaden outreach, especially to teams focused on commercializing life science discoveries."

The newly expanded I-Corps node aims to offer a regional training program this October at Johns Hopkins and will also participate in the upcoming NIH SBIR I-Corps program announced by the White House.  The node is also co-leading an I-Corps workshop in June at the U.S. Department of Health and Human Services and an I-Corps for Young Innovators program in July for rising high school seniors.

"Amazing discoveries and great ideas are the stock-in-trade of our faculty and student researchers, but it's a long way from an idea to a product," said Christy Wyskiel, senior advisor to the president for enterprise development at Johns Hopkins. "At Johns Hopkins, we're building an innovation ecosystem, a structure to help our researchers to make that leap.  Being in an I-Corps node is a cornerstone of that structure and a chance for us to collaborate with other outstanding universities working toward the same goal. That collaboration will help us all, and, we hope, generate new economic activity throughout the Mid-Atlantic region."

Along with the lead principal investigator Chang, the co-principal investigators for the DC I-Corps regional node are Jim Chung, executive director of the Office of Entrepreneurship, the George Washington University, and Jack Lesko, associate dean for research & graduate studies, College of Engineering, Virginia Tech.

UMD, GW, and VT have all woven elements of the I-Corps methodology into courses for both undergraduate and graduate students.  Together, UMD, GW, VT and JHU have sent 18 teams to the national I-Corps program and many more to the regional DC I-Corps program. The three Johns Hopkins teams originated in three different schools within the university: the Whiting School of Engineering, the Bloomberg School of Public Health and the conservatory of music at the Peabody Institute.
Related Articles:
UMD Wins $5M Phase 2 NSF Convergence Accelerator Award
UMD Researchers Creating First Onboard Fast-Charging System for Electric Vehicles
NSF Funds Novel Research to Create Scalable Wireless Networking, Averting Usage Crisis
Dachman-Soled Wins NSF Career Award
UMD Researchers Use Artificially Engineered Materials to Create Breakthrough for Sound Sensors
Li and Hu Awarded NSF Grant to Study Challenges in Creating Materials that are Both Stronger and Tougher
UMD Receives NSF Major Research Instrumentation Award in Support of Virtual and Augmented Reality
UMD Launches New National Socio-Environmental Synthesis Center (SESYNC)
June 18, 2014
Prev
Next