University of Maryland Libraries Enter Phase 2 of Reopening Plan
University of Maryland Libraries Enter Phase 2 of Reopening Plan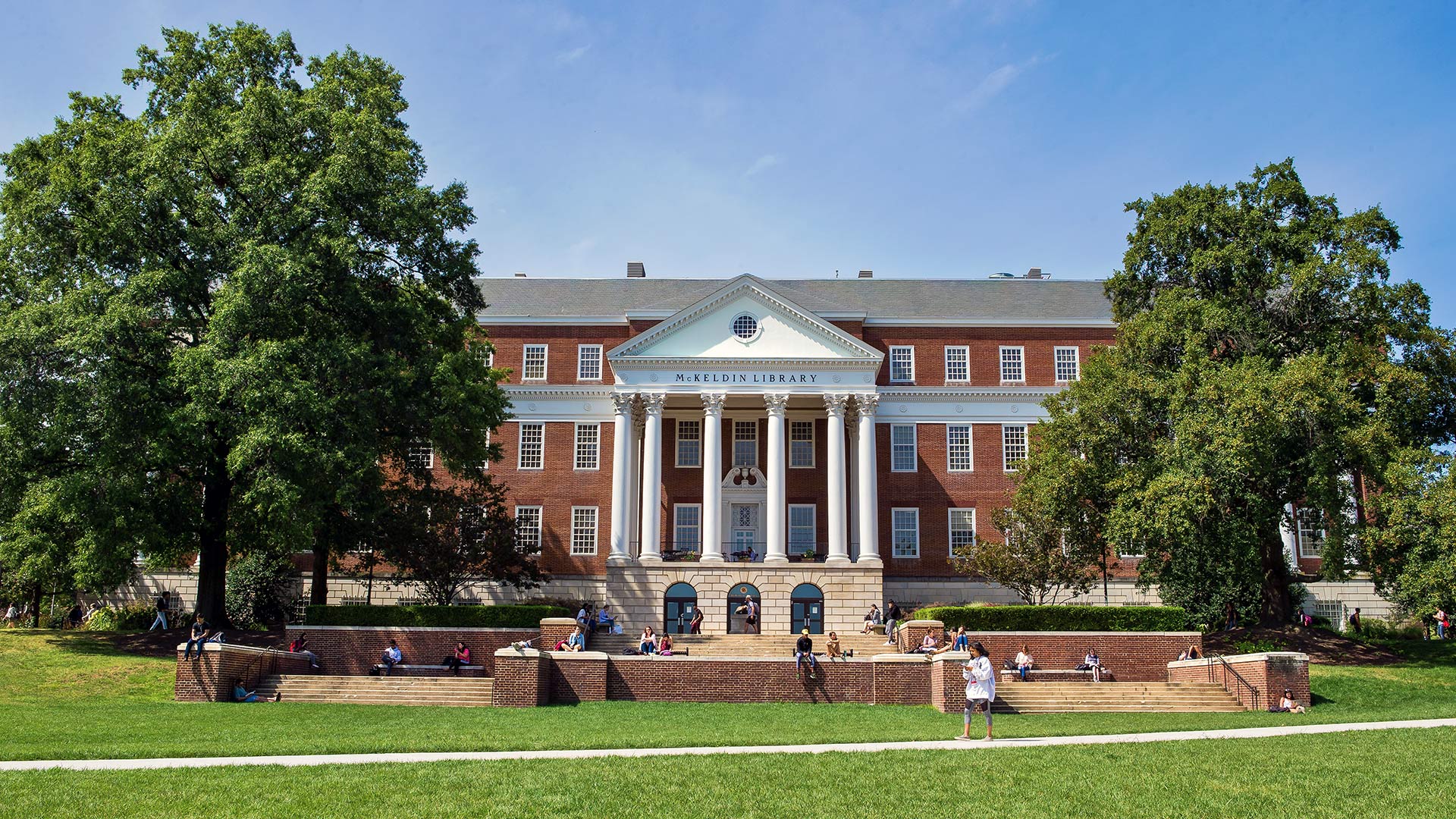 The University of Maryland Libraries have moved into Phase 2 of their reopening plan, as of Monday, July 27. During Phase 2, library staff are providing paging/curbside pickup of physical materials from the extensive general collections at McKeldin Library. (Note that at this time only McKeldin materials will be available for pickup; access to physical materials from other campus libraries and interlibrary loan materials will come later.)  
Available materials in WorldCatUMD may be requested starting now, and appointments to pick them up will start on Wednesday, July 29. Detailed instructions are available at go.umd.edu/curbsideinfo. 

Please remember that no public access to buildings or in-person services will be offered at this time. (University of Maryland Libraries are currently preparing for Phase 3 of reopening, during which time UMD users will be able to use and visit the first floor of McKeldin Library and gain appointment-based access to the Maryland Room for use of paged special collections and archival material. The date for going live with Phase 3 has not been determined yet.)
The current Phase 2 includes:
Curbside pickup of physical, general-collections materials at McKeldin
No public access to buildings, including branches
Fulfilling more physical course content and ILL requests from UMD faculty, staff, and graduate students
Special collections/archives digitization for urgent faculty and graduate research requests
Small, rotating teams of library staff/faculty/students working on site, primarily at McKeldin
Digital access to titles in the HathiTrust Emergency Temporary Access Services (ETAS) continues, however, because of usage restrictions as established by HathiTrust, ETAS titles are not eligible for curbside delivery and will not be requestable during this phase of reopening. Eligible library resources that are not included in the ETAS can be requested via WorldCat. 
Of course, all

University of Maryland Libraries
valuable online resources, databases, and services are available too, 24/7.
July 29, 2020
Prev
Next