A Toxic Legacy
A Toxic Legacy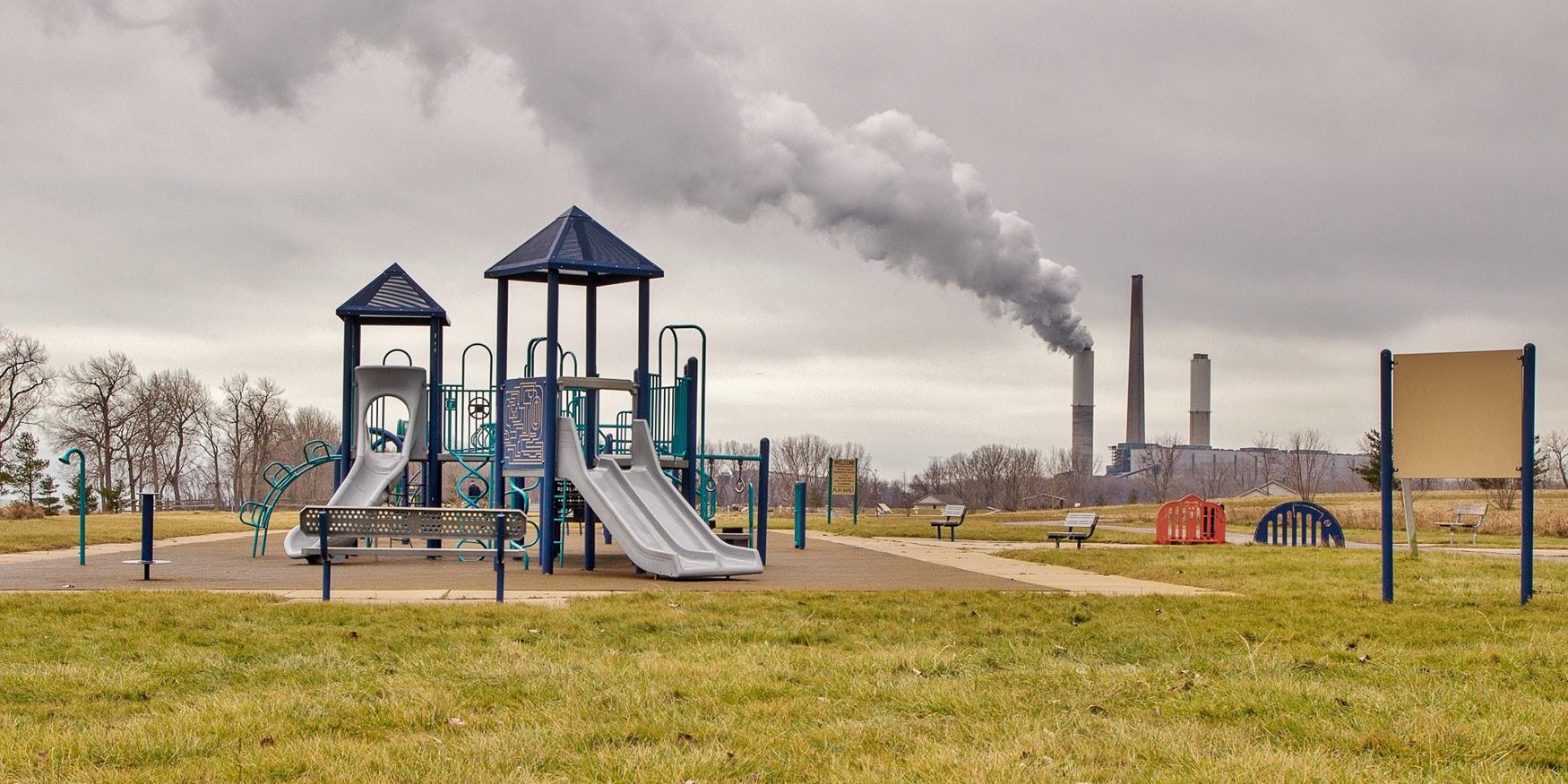 Last month, the US EPA administrator Michael Regan moved to regulate a group of long-lasting, human-made chemicals (known as PFAs) that pose health risks to millions of Americans. These chemicals, which are used in everything from non-stick pans, water and stain proof fabrics, food packaging to personal care products, have been linked to a range of health problems from cancers to reproductive harms. They are now present in our water, food, air and soil and are detectable even in the blood of newborn babies.
Environmental health advocates welcomed the action by the Biden administration to regulate these toxins, but will the EPA be able to address the cumulative environmental health risks and impacts from PFAs in a meaningful way?
Devon Payne-Sturges, an associate professor of environmental health sciences in the UMD School of Public Health, is not optimistic that the EPA can act quickly enough to confront the insidious and widespread toxic crisis of PFAs and other pollutants. 
She has been looking at the ways that environmental health policy is made and the ongoing obstacles to translating science into sensible regulations to safeguard our health. In a new article published in Environmental Health and co-authored with the School of Public Policy's Robert Sprinkle, Payne-Sturges says that while the EPA has known much about the negative impacts of chemical exposures for many years, little has been done because of historical and internal barriers which hinder the agency's ability to protect our health.
"In the face of all the knowledge about exposure to multiple chemicals, why is it that the agency [EPA] hasn't been more vocal that this is a significant public health issue?," Payne-Sturges said. "They haven't made the effort to utilize their existing authorities. The information is put out there to describe a known problem over and over and over again."
Dr. Payne-Sturges has been a leading voice on the need to address the cumulative impacts of pollution, with particular attention to the most vulnerable communities, where issues like poverty, a lack of access to healthy food and other social stressors may compound the negative health impacts of toxic exposures. Environmental health issues disproportionately affect low-income populations and communities of color and the continuing impasse in environmental policymaking means that these communities continue to be left behind.
As a former assistant center director with the EPA's National Center for Environmental Research, Dr. Payne-Sturges knows firsthand about the roadblocks to creating policies at the federal level.
In the article, Mixture toxicity, cumulative risk, and environmental justice in United States federal policy, 1980–2016, Payne-Sturges and Sprinkle examine the historical and contemporary science and political barriers that are preventing policy advancements. An earlier publication Payne-Sturges published with Thurka Sangaramoorthy, associate professor of anthropology, examined the failures in Maryland to advance meaningful legislation to protect public health and hold industries responsible for completing cumulative impact assessments of their products on the environment and human health before they are able to operate in the state.  
Among the problems Payne-Sturges details in the latest article, the federal guidelines on regulating chemical mixtures have prevented the EPA from assessing chemicals in combination. 
"Environmental impacts on human health are never caused by just one pollutant, chemical or hazard. Yet, this is how our government regulates environmental health risks, one pollutant at a time," she said. 
The article also details how industry corruption has historically derailed efforts to implement regulations of toxic substances. "The lobbyist groups for industry have a vested interest to make sure that things don't stand in their way," explained Payne-Sturges. "They get their points across and their perspectives end up being the inspiration for lack of action or changes to policy documents." 
Another significant internal problem has been that the scientific challenges of studying complex mixtures involving numerous toxicants led some at the EPA to believe that they could not act meaningfully to regulate them. "They kind of throw up their hands," Payne-Sturges said.  She believes that the EPA should not only change how risk assessment is done from a scientific perspective, but should also use more imagination in its search for regulatory solutions. 
Payne-Sturges challenges the idea that the impediments to regulation are a matter of a lack of data. "Cumulative risk has been framed as just a data problem," she said. "We need to reframe what counts as risk." 
She also supports Administrator Regan's efforts to bolster EPA's legal authority to address cumulative risks and impacts.  "He is right to say that and should be looking at that," Payne-Sturges said. "He would do well to speak with people who have an imagination and can be creative in this area. You're not going to get far with the old guard."
Original news story written by Kelly E. Blake 
November 3, 2021
Prev
Next
---