UMD's Ken Porter Elected Among National Academy of Inventors Senior Members
UMD's Ken Porter Elected Among National Academy of Inventors Senior Members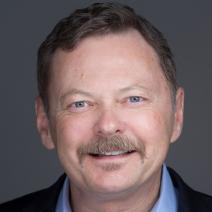 UM Ventures, College Park, Director Dr. Ken Porter has been selected among the National Academy of Inventors (NAI) 2022 class of Senior Members.
NAI Senior Members are active faculty, scientists, and administrators from NAI Member Institutions who have demonstrated remarkable innovation producing technologies that have brought, or aspire to bring, real impact on the welfare of society. They also have growing success in patents, licensing, and commercialization, while educating and mentoring the next generation of inventors.
Porter was trained as a chemist at Duke University, where he contributed as a researcher and an inventor, and devoted his twenty-four-year career to the technology transfer profession, educating, supporting, and encouraging academic inventors to develop their discoveries into patents, marketable products and services, and startup companies. He led the invention of a DNA sequencing technique that made use of a novel class of DNA analogs. These patents were licensed and were the subject technology for multiple SBIR projects and generated the interest of multiple corporate partners.
Dr. Porter practiced technology transfer in Boulder, CO, in San Antonio, TX, where he built the first multi-institutional technology transfer office for the southern region of the University of Texas, and in Alberta, Canada, where he led the national organization of Canadian technology transfer professionals under the banner of AUTM. In his current role at the University of Maryland, he leads UM Ventures, College Park, which manages the University IP portfolio, engages corporate partners for licensing and research, supports faculty startups, and provides experiential learning opportunities for students.
Porter holds a BS degree from the University of North Carolina at Chapel Hill, and Ph.D. (Chemistry) and MBA degrees from Duke University.  He is an active member of LES and AUTM, and recently served on the AUTM Board of Directors.
This latest class of NAI Senior Members includes 83 individuals hailing from 41 research universities. Collectively, they are named inventors on over 1093 issued U.S. patents. The 2022 new Senior Members will be inducted at the Senior Member Ceremony at the 11th Annual Meeting of the National Academy of Inventors on June 14-15, 2022 in Phoenix, Arizona.
Following a nomination for NAI Senior Member, individuals undergo a rigorous selection process by the NAI Senior Member Advisory Committee, which is composed of elected NAI Fellows who are considered pioneers in their respective fields. Senior Members are elected annually on National Inventors' Day (February 11). Nominations for the 2023 Senior Member class are accepted from October 1 – December 31, 2022.
A full list of NAI Senior Members is available on the NAI website.
February 11, 2022
Prev
Did You Know
UMD is the only major public research university inside the Washington, DC beltway!!