New Vaccine Could Pave Way to Better Gastrointestinal Health in Children
New Vaccine Could Pave Way to Better Gastrointestinal Health in Children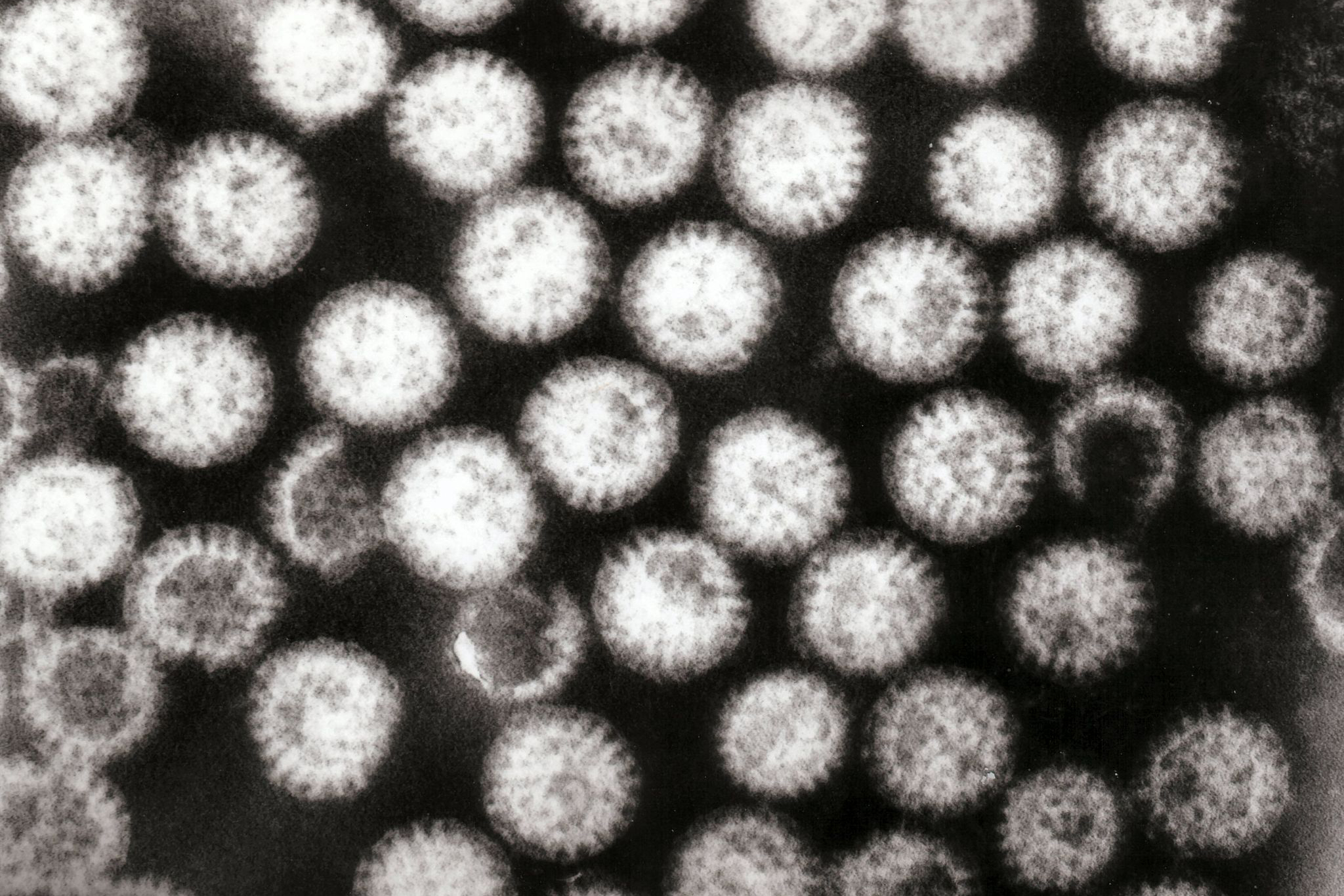 Rotaviruses are the leading cause of severe diarrheal illnesses in children around the globe, but as vaccines have effectively combatted rotaviruses, noroviruses have become a more prominent cause of gastrointestinal illnesses in the United States. The Centers for Disease Control and Protection (CDC) estimated that before the rotavirus vaccine was introduced in 2006, nearly all U.S. children were infected with rotavirus before their fifth birthday. Norovirus causes up to 21 million cases of acute gastroenteritis each year in the United States alone.
In response to the growing number of norovirus illnesses and the present threat of rotavirus illnesses, John Patton, associate professor in the Department of Veterinary Medicine at the College of Agriculture and Natural Resources ,has invented a rotavirus and norovirus dual vaccine to combat gastrointestinal illnesses in children.
Current vaccines can prevent illnesses caused by rotaviruses, but creating and marketing a norovirus vaccine has proven difficult, partly because of growing resistance to adding yet another vaccine to children's already crowded vaccine schedule. By creating a dual vaccine, Patton has circumvented the issue of adding to the vaccine regimen—their vaccine can simply replace the current vaccine.
The vaccine was created using reverse engineering to modify the rotavirus genome so that it can express norovirus capsid proteins, making it effective against both viruses. The platform may also be used to restrict other viruses in the gut. By protecting children against the two most prevalent causes of gastrointestinal illnesses as well as other potential viruses, the rotavirus and norovirus dual vaccine has the potential to greatly impact society and the economy.
"Norovirus infections in U.S. children younger than five years old have been estimated to cause 14,000 hospitalizations, 281,000 emergency room visits, and 627,000 outpatient visits each year, with a treatment cost of $273 million and a societal cost of $2 billion," said Patton. "An effective combined rotavirus-norovirus vaccine could be expected to reduce the impact of norovirus disease as measured by need for treatment or related costs by as much as 80-90 percent."
Their research was funded by several seed grants from the University of Maryland and the National Institutes of Health (NIH). The patent for the vaccine is pending, and Patton hopes to move forward with plans to get the vaccine ready for market soon.
"My goal is to have the combined rotavirus-norovirus vaccine approved for routine use in the U.S. childhood immunization program, replacing the currently used rotavirus vaccine," said Patton. "The next step is demonstrating the effectiveness of the combined vaccine in inducing neutralizing antibody responses against rotaviruses and noroviruses upon immunization."
The rotavirus and norovirus dual vaccine has been nominated for the 2016 Invention of the Year Award in the life sciences category. The winners will be honored at "Innovate Maryland," a special Celebration of Innovation and Partnerships on April 12, 2017 as part of the University of Maryland's "30 Days of EnTERPreneurship."
March 7, 2017
Prev
Next