Saving Citrus?
Saving Citrus?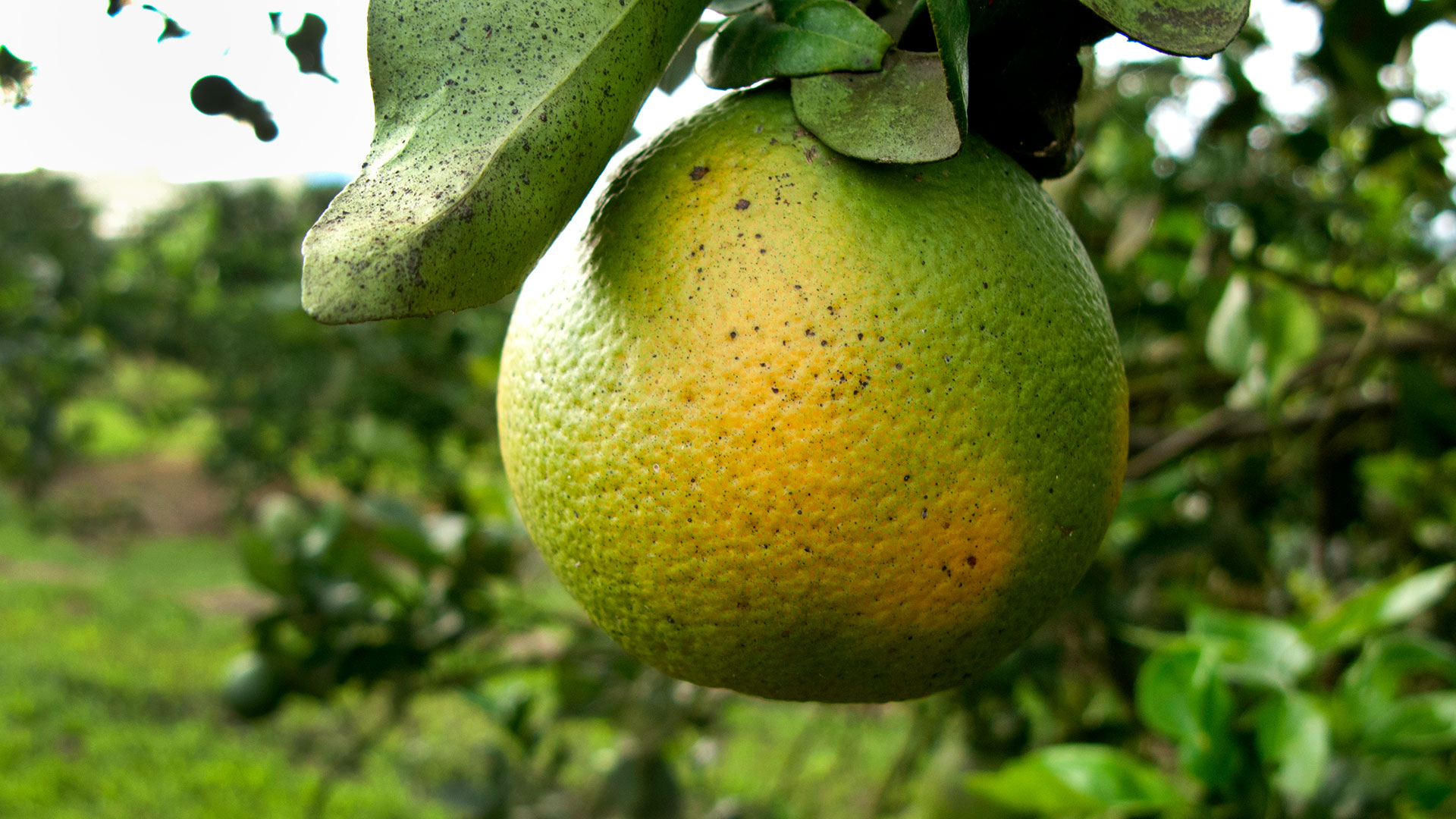 A relentless killer is stalking the grapefruit you eat for breakfast, the tangerine dressing on your salad, even the lime slices you plop in your gin and tonic.
But take heart. Anne Simon, a professor of cell biology and molecular genetics, is hard at work on a solution—a mysterious one—for citrus fruit lovers everywhere.
(If that seems like an overly science fiction-y lead-in to an agricultural issue, it's fitting for Simon. She's not only one of the world's leading plant virologists, but an "X-Files" plot adviser who has helped show creator Chris Carter inject more plausible science into his fiction over the years.)
The target Simon has in her sights, known as citrus greening disease (as well as its Chinese name, Huanglongbing), has been a disaster for the citrus industry in Florida, where it has wiped out millions of trees and caused production to plummet by more than half since it arrived from Asia and was noticed in 2005.
With no way to stop it from killing every tree it infects, the disease threatens other areas as well, such as California's vast growing areas—now the nation's most productive because of Florida's decline.
For Simon, who begins each day with mandarin oranges, this is personal. The disease is already pushing up fruit prices, which could skyrocket if California is hit hard.
"The worldwide citrus industry could go under from what is maybe the biggest agricultural threat in history," she said. "The funny thing is, almost no one who's not working on it seems to have heard of it."
Citrus greening is spread by tiny insects called psyllids, which inject disease-causing bacteria through the leaves into a tree's vascular system, or phloem. This provokes a seemingly disproportionate immune response from the tree, clogging up the phloem to stop the bacteria. First, leaves become discolored, followed by misshapen, bitter fruit. The infected trees inevitably die after a few years.
Simon's approach is to infect trees with a virus-like ribonucleic acid, or RNA, assembly that she says creates few or no symptoms, but which she hopes can be engineered to carry a virtual bag of weapons against citrus greening disease: one would fight the psyllids landing on leaves, another would help the tree reverse the damage, and most importantly, one would slay the bacteria.
The specific RNA she's using is a secret for now as she and collaborators, including one who is working incognito to avoid tipping off would-be competitors, try to perfect their modifications. (They've already applied for a provisional patent.)
"We have something brand new, and it's able to do things a virus should not be able to do," she says. "We're trying not to reveal too much about it right now, but it will just astonish people."
With the situation for citrus growers so dire, a federal official said she hoped Simon's research would pan out.
"The novelty of Dr. Simon's work is the delivery mechanism," said Angela McMellen-Brannigan, national policy manager for the Citrus Health Response Program, part of the U.S. Department of Agriculture. The disease "lives within the phloem of the plant, and it is hard to get potential therapies into that part of the plant. Dr. Simon may have a new and more effective way to get therapies to the phloem."
Simon recently presented her work to a group of plant disease specialists working at Fort Detrick, Md., home to a wide spectrum of biological defense research. She plans to begin rolling out the concept to growers in the next several months.
She's starting a company with her younger brother, businessman Rafael Simon, and foresees a day when the company could inoculate each tree—nearly 2 billion could use it, she says—with the cure for several dollars each.
"As scientists we're always cautious, but I want to make this work, and I think we can make this work," she said. "Someone told me, 'If you can make this work, you'll be the savior of citrus.'
"I have to admit, I kind of like that."
This article originally appeared in Maryland Today.
January 24, 2019
Prev
Next