UMD Forensic Expert, Team Might Have Identified the 'Zodiac' Serial Killer
UMD Forensic Expert, Team Might Have Identified the 'Zodiac' Serial Killer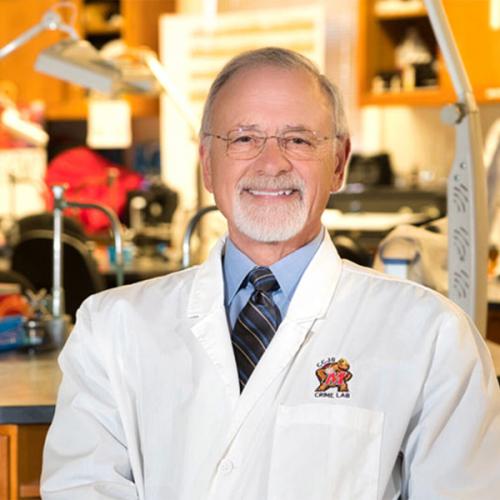 UMD Senior Lecturer Tom Mauriello and a team of 40-plus former FBI officials, law enforcement officers, prosecutors and forensic scientists believe they may have finally identified the individual responsible for multiple northern California murders in the 1960s: The Zodiac Killer.
There's just one problem. The "Case Breakers" team—which successfully identified the "D.B. Cooper" responsible for hijacking a plane and making off with $200,000 in the 1970s —are being barred from accessing the DNA evidence needed to confirm their strong suspicions.
The hair, skin and blood that was found under Cheri Jo Bates' fingernails following her murder, which occurred 55 years ago this month, remains in the custody of the California police department closest to the scene of the crime. The department's initial investigation led them to believe that the Zodiac Killer was not responsible for Bates' death, and that is a position the department maintains today.
"[The police department in California] believes that whoever did this was a local person," explained Mauriello, a 30-year veteran of the Department of Defense who now teaches criminal investigation/forensic sciences courses and manages the university's Crime Laboratory. "Maybe they are right; maybe all this information we've got is bogus. But any good investigator takes whatever information they have and they follow through with it."
Several news outlets have asked the police department for a statement or an update, with no comment.
"If we're wrong, then they look for the next lead," continued Mauriello. "Right now they have nothing, so why wouldn't they want to consider the valuable evidence that we have uncovered?"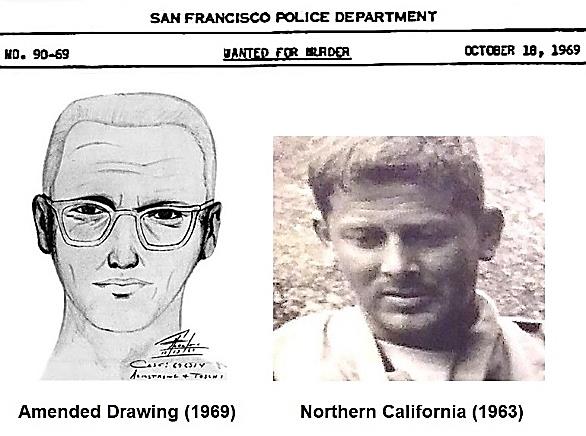 Suspect photo and illustration comparison courtesy of the Case Breakers.
 In addition to 20 eyewitnesses and sources, the Case Breakers have identified at least six pieces of circumstantial evidence that ties their suspect—as multiple news outlets report, the now-deceased Gary Francis Poste—to the scene of Bates' crime and the string of other murders the serial killer took credit for. Investigators know of at least seven victims, but the Zodiac killer claimed in letters and ciphers to have taken 37.
Among the Case Breakers' clues are a wristwatch splattered in paint that investigators believe was purchased from a military base; a "military-style boot footprint" of matching style and size; and hair color that matches the strands found in Bates' hand.
"We are reverse-engineering the case," Mauriello said of the team's process. "We have a person we believe did it, so now we need to look at the evidence they had then and see if it relates to it. A lot of the evidence we have is testimony, people that say he actually said he did this, and now we are looking for the smoking gun to prove that."
That smoking gun would be a DNA match between the hairs found on Bates and that obtained from the suspect, who was arrested in 2015 for domestic assault.
Mauriello brought Towson University's Kelly Elkins, an associate professor with DNA recovery expertise, on board to assist.
"DNA typing would immediately inform law enforcement if the hair found in her hand originated from the suspect. Advancements in DNA typing methods enable labs to individualize DNA extracted from the evidence using less sample and probe more loci than ever before," Elkins said. "If the public lab lacks the capacity to perform the testing due to staffing or resources, there are several private labs around the country that public labs can contract to perform the DNA testing accurately and quickly."
"We are not suggesting we are going to analyze it ourselves," explained Mauiello. "We are saying here is the DNA from our suspect, let's see if we can establish a nexus between him and the victim, Cheri Jo Bates."
It makes no difference to Mauriello and the rest of the Case Breakers that the Zodiac murders occurred decades ago, or that their suspect is now deceased.
"We have families who are still alive and have no closure," concluded Mauriello. "That is what we are looking to do now, bring closure to the families of all those victims."
Story by Rachael Keeney posted on Oct. 11, 2021. Photo of Mauriello courtesy of Tom Mauriello.
October 11, 2021
Prev
Next
---
Did You Know
UMD is the only major public research university inside the Washington, DC beltway!!