UMD's Julie Lenzer Authors Article in the National Academy of Inventors journal, Technology and Innovation
UMD's Julie Lenzer Authors Article in the National Academy of Inventors journal, Technology and Innovation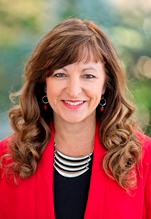 The University of Maryland's Chief Innovation Officer, Julie Lenzer, has authored an article that appears in the new issue of Technology and Innovation, the journal published by the National Academy of Inventors (NAI). The article, titled "Searching for Green: Funding Options to Advance Innovations," explores funding sources that support technology commercialization.
The latest issue of Technology and Innovation highlights papers from NAI's Seventh Annual Conference, "Exploring the Intersections of Innovation," which was held on April 4-6, 2018, in Washington, D.C. NAI's annual forum celebrates academic invention and inventors, recognizing and encouraging invention, and enhancing the visibility of university and non-profit research.
Lenzer's article analyzes two categories of start-up funding: non-dilutive and dilutive. Non-dilutive capital is offered without the need to give up equity or control and most often comes in the form of loans, grants, prizes, or donations. Dilutive capital, often referred to as investment capital or private equity, requires an entrepreneur to offer preferred stock in their company in exchange for value, which is most often provided in the form of cash, expertise, facilities, or services. In addition to analyzing these funding options, the article also explores what investors look for in start-ups when they make investment decisions. Full text from the article can be read here.
As Chief Innovation Officer, Julie Lenzer fosters and supports UMD's innovation, entrepreneurship, and technology commercialization enterprise, including the development of the UMD's Research Park, the Discovery District, and the Greater College Park initiative. She also promotes and facilitates university-wide collaboration to launch startup ventures based upon University intellectual property, as well as providing support for entrepreneurs and small business across the state through Mixed/Augmented/Virtual Reality Innovation Center (MAVRIC), the Maryland Small Business Development Center (SBDC) and the TechPort incubator in St. Mary's County.
The National Academy of Inventors is a member organization comprising U.S. and international universities, and governmental and non-profit research institutes, with over 4,000 individual inventor members and Fellows spanning more than 250 institutions worldwide. It was founded in 2010 to recognize and encourage inventors with patents issued from the U.S. Patent and Trademark Office, enhance the visibility of academic technology and innovation, encourage the disclosure of intellectual property, educate and mentor innovative students, and translate the inventions of its members to benefit society.
August 15, 2019
Prev
Next